Internships offer a carefully planned and monitored work experience. It allows students the opportunity to apply their knowledge and skills in a professional setting.
As an accredited workplace company, OOS International provides students with hands-on, career-specific experience through full-time work in an international environment.
OOS International is strongly committed to the development of its personnel and young talents following their internship onshore and offshore. Each year we are privileged to work with the best, hardworking and energetic interns. This year, in collaboration with Maritime Institute De Ruyter in Vlissingen and Rotterdam School of Applied Sciences in the Netherlands, one student came to work in our head office and two young professionals followed their internship on board one of our most sophisticated units.
---
Peer van den Bleek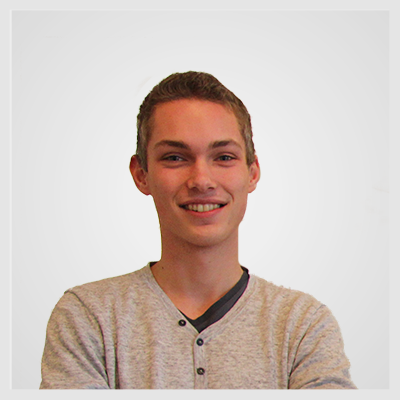 Meet Peer van den Bleek, who just finished his Engineering internship on board the OOS Gretha, one of our best class Semi-Submersible Crane Vessels situated along the coast in Brazil.

"A wonderful experience and challenge to learn about the different technical disciplines of engineering working together with the most competent crew on board the OOS Gretha", explains Peer van den Bleek. "Trainees will learn the fundamentals of engineering during their internship, patrol of the engine room with the second/third engineer or fitter, engineering activities on the engines, cranes, bridge and DP systems and control of the oil mist detectors."

To maintain the highest level of safety possible and ensure safety every day, the first focus of our interns is gaining knowledge of safe working practices on board under the guidance of our Safety Officer. Under supervision of the Chief Engineer, Peer van den Bleek got the opportunity to experience the synergy between our vessel departments and advanced equipment, how it is driven by modern technology and highly qualified people, the brain and central nervous system of the unit. Peer primarily enjoyed investigating the cause of technical issues on the engines, substantiating the problem and finding the best possible solution.

"To be an effective Marine Engineer you must have the ability to work in a team, communicate, have problem solving skills and knowledge of the ballast system of the unit, and apply them when needed. Spending six weeks 24/7 on board means working closely together with your colleagues, having fun together and respecting each other. This makes OOS crew a strong and vital team and returning onboard feels like being back at home, " Peer van den Bleek adds.

Peer recommends cadets who just started their internship to plan and organize their activities and communicate with their supervisors and the team onboard on the action and progress of their studies to successfully complete assignments effectively and on time.

Peer will continue his fourth year at the Maritime Institute De Ruyter in Vlissingen, The Netherlands. After graduation, he is interested in finding a job in the Maritime and Offshore Industry.
---