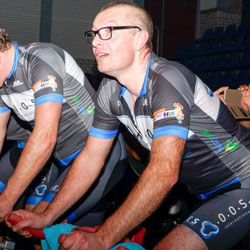 OOS International supports the project "Spinning for Sophia", from Sophia Children Hospital.
The Erasmus MC-Sophia focusses on care, education and research concerning illness and health of children from 0 to 18 years old. This pediatric hospital is the oldest and largest from the Netherlands. Due to the unique combination of the specialisms Pediatric Care and Pediatric Surgery, complemented by Child and Adolescent Psychiatry and psychology is it possible to deliver a complete Care for the children and their parents.
The project Spinning for Sophia brings financial aid for the hospital as well as community engagement. OOS International sponsors a team with a complete outfit and gadgets facilitating their commitment in gathering donations and being extra motivated to reach their goals.
0 Comments
Comments are closed.
Get In Touch