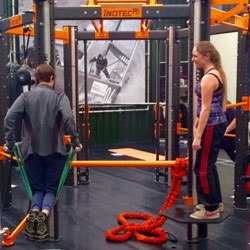 OOS International has started 2016 with great healthy resolutions! At Office Serooskerke employees get a membership at the local gym since January and the company fitness lessons are once a week, for one hour, in a closed group of employees only with a trainer and a special program to fit our needs. The contribution is sponsored by OOS International and employees not only get it for free but also have the possibility to go to the gym during working hours!
It is a moment when colleagues get the chance to work on their health and physical condition, but also work on their social team building. It happens to be very beneficial to the employees and therefore, to the whole organization. Happier and healthier workers are more efficient and successful!
0 Comments
Comments are closed.
Get In Touch